n the past few years, people stayed away from investing in real estate. According to most of them, this is one of the toughest investment options around the world. However, experts say that the above fact is nothing, but just a myth. With the following simple tips, it is easy to break the above myth, and invest in real estate in an efficient way
#1: Business Experience Is Not Mandatory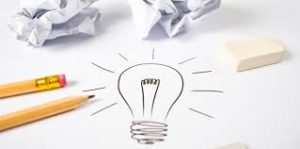 The fact that only the seasoned businessmen can invest in real estate property in an efficient way is wrong. Though business experience acts as an added benefit, it is not mandatory at any stage. A great deal can change the thing, and can make a person confident enough to carry on the investment process. Therefore, it is the self-confidence, which matters the most, and not earlier experience in business dealings.
#2: Information in Real Estate Is Not a Necessity
Many people find it crucial having proper experience in property related issues to emerge as an expert investor. Though a person might find it astonishing, but it is not that important knowing a lot about real estate and other related issues. It is one of the most contradictory, yet resulting things in the investment process. Everyone has to start at the same point, where no one has any relevant information. It is the knowledge that person gathers over the time, which matters the most.
#3: Having A Reliable Source Is an Advantage, Not Mandatory
People, who know someone in the field of real estate investment, start with the added benefit. The process of setting a goal and meeting it, getting a team together, and relevant tips are important to a newcomer in the field. However, there are many people around the world, who prospered as a real estate investor without any source. Therefore, though a source can act as a benefit, it is not at all a part of the overall process.
#4: Big Start Is Better Than Just a Start
People often find it confusing while choosing between a big start or just a start while investing in real estate. However, in any investment process, risk is mandatory. People, who are not ready to take up risks, should stay away from the concept of lending money. Though many have a large amount of capital in hand, most of them love playing safe, and invest only a small sum. However, without any risk, there is no chance at all to gain good amount of profit.
#5: Real Estate Investment Is Not For the Riches Only
Experts found out that most people stay away from the overall process thinking that only the rich people can invest in properties. It is nothing more than a myth. Investment is a business, and there is a fair chance for everyone to earn revenue. Therefore, stop thinking and make the move to grab the revenue to move forward.
Experts designed the above tips, which broke several investment myths on its course. People, who are on the verge of investing in real estate, should keep them in mind to make each step a fruitful one.
5 Effective Real Estate Tips for the Beginners