One of the most important traits of a successful real estate agent is to have a deep-seated passion for it. That involves being quick to return phone calls and emails from prospective clients and current clients alike. You must follow-up and; at all times, be prepared to answer any questions your caller may have. You also have to make each client feel as though they were the most important person in the world to you.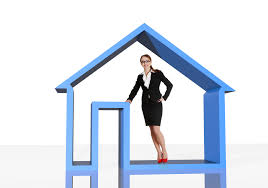 A second important characteristic of a top real estate agent is that they fully know each neighborhood they represent. They must know intimate details about these neighborhoods like: what homes are for sale and what is their average value, what kind of a neighborhood it is, and what are the schools and shopping areas like. Other things they should know include whether or not there are commercial/office buildings around; OR, if it is strictly a residential area.
With the plethora of technological resources available today, it is also important that real estate agents understand all of it AND be able to utilize it. They should be familiar with; and better yet – experts in using – things like laptop computers, tablets and smartphones, as well as having superb data plans for each. It would be a disaster to be in front of a prospective client and not be able to use their chosen electronic gadget. There are classes available on most of these things nowadays.
Whether it is regarding your technology or an actual aspect of a real estate transaction, a top agent must be able to explain what is happening to their clients. Better yet is the necessity to be able to do this in the very beginning. It is a great idea to explain what your strategy will be and how you intend to carry it out. In addition to that you should explain everything that could go wrong and ways to overcome these obstacles, if they occur. In short, your relationship with your clients should be fully transparent.
Another more modern trait of an excellent real estate broker is to have a great network. Not only when it comes to finding clients, but also of top-tiered professional partners. This can include mortgage lenders and insurance providers; in addition to contractors in every facet of the industry, and appraisers. The top agents will always know someone personally that they can call (and count on) to get a particular job done; from the beginning through to the end of the property-buying process. Each professional they know should be very highly rated in their field of expertise.
The last; but perhaps most important characteristic a top agent must have, is the ability to generate leads by any means necessary. A smart agent will try different methods of obtaining these leads. They may change up these methods, depending upon which one is likely to work best at a particular time. These days they have the ability to use many different lead-generating resources right over the Internet.
If you looking for a jobs in Boston that has the potential to make over 150k+ your 1st year. And you have your real estate license MA then please contact us at Tazar. Also if you need the best Boston plumbing service at a fair value please contact Boston Plumbing.
How to Become a Top Real Estate Agent